Summer Adventures: Sarina Heron Attends Turning Point USA Political Conference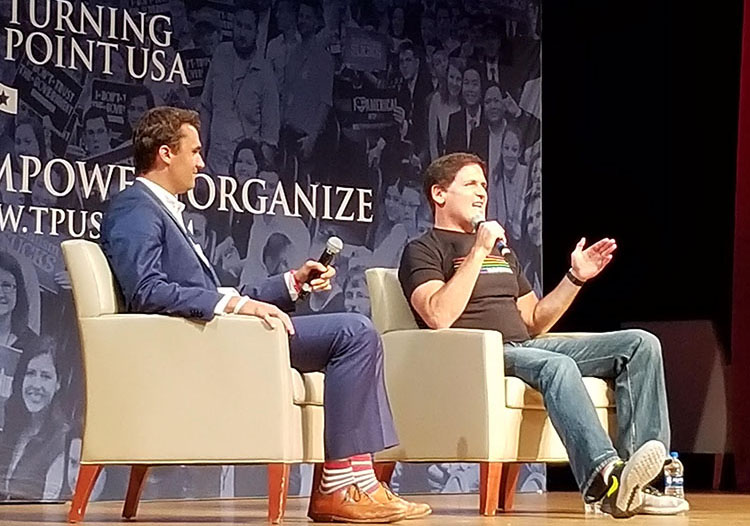 Late July, Sarina Heron ('19) went to the Turning Point USA High School Leadership Summit in Washington D.C. The conference lasted 4 days, and the students stayed at George Washington University.
The first day was very tiring because they had to go through the check-in process and attend the first session of speakers.
"When we went to D.C., there was this long line of high schoolers, so we had to wait like an hour and a half all dressed up in front of the George Washington University dorms," Heron said. "Once we got admitted, we went to the dorms and then to our first conference, and that was pretty fun."
During the conference, Heron met several different people in the political and media world.
"I met a whole bunch of Republicans, all from different backgrounds, and from different places all over the country," Heron said. "It was kinda cool mingling with them, to see what clubs they were in, what they do, and their local politics."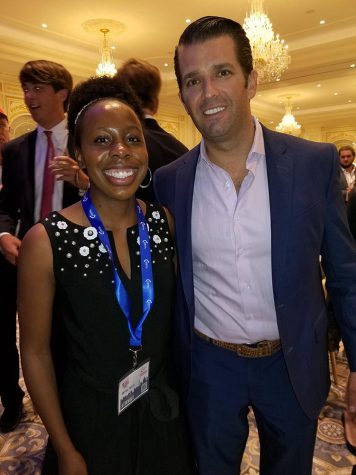 More specifically, Heron met several famous people. One of the most notable was Donald Trump, Jr.
"He was actually really nice. Secret Service was pretty laid back for the most part," Heron said."I got a few pictures with him, so that was really awesome."
One of Heron's favorite speakers to meet was Candace Owens.
"I got to meet Candace Owens. She is a black conservative Republican, and I just love the way she talks, the way she spreads her message and how she gets it across to minorities," Heron said.
While at the conference, she not only met speakers, but she also got to hear them speak about politics; Heron's favorite speaker was Mark Cuban.
"He's not conservative, but he was able to have an open dialogue with Charlie Kirk [Host of the conference] who is a conservative," Heron said. "They were able to debate, which was pretty good, and they had great arguments. It was really fun to watch."
After meeting all of the politicians, Heron went to the Trump International Hotel for dinner.
"His hotel entrance was so elegant. As soon as you walk in, you are in a gigantic and well-decorated lobby," Heron said. "Since I was as an attendee of the conference, we walked down a hallway that was only available to specific guests."
At the dinner, Heron also met other politicians as well, which was a great experience for her.
"Senator Rand Paul [R-KY] was there and Judge Jeanine Pirro [Fox News personality]  was there as well. The atmosphere was beautiful, and the food was magnificent," Heron said.
Heron recommends this conference to anyone who has an interest in politics.