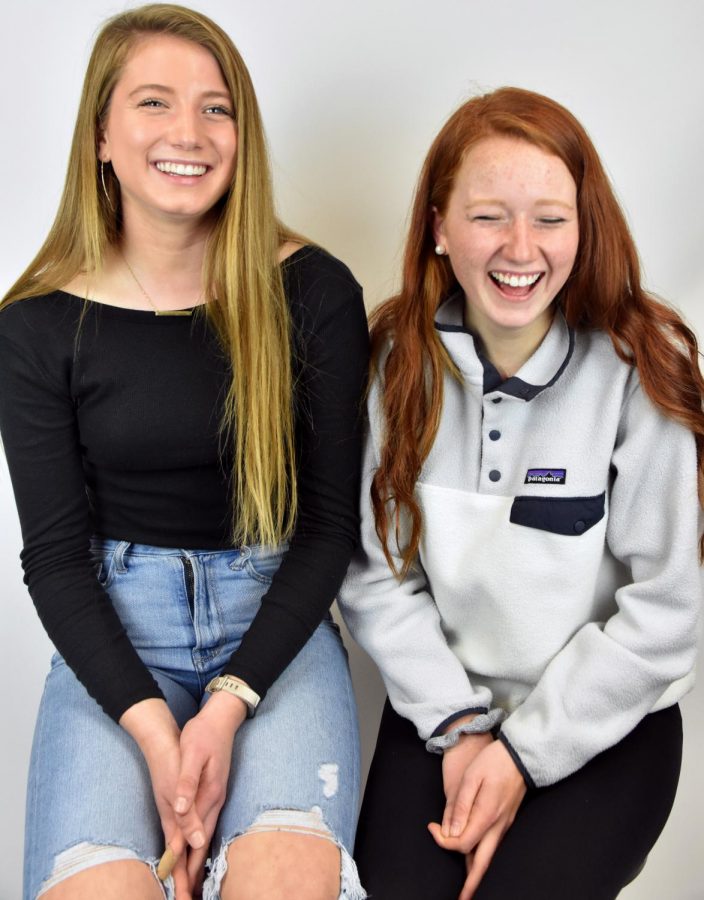 Catherine Schuster
Siblings Catherine (12) and Mary Ellen Schuster (10) play on the varsity field hockey and lacrosse team together. We asked them about their experience playing together for the past year.
Talon: What's it like playing your sport together?
Catherine: "It's really cool that we get the opportunity to play sports together as sisters. We share a lot of the same friends because of it & we have a connection that we can bond from."
T: Do you ever butt heads?
C: "We don't usually butt heads because we play different positions. There is tension every once in a while but we mainly try to stay away from each other if we're playing against one another on the field."
T: Does having each other there motivate you further?
C: "I would say that we are often very focused on our own game and if anything, we get most of our motivations from the rest of the team & benefiting our teammates."
T: Tell me about the biggest challenge you face playing on the same team.
C: "The biggest challenge for us sometimes is that we are both so similar and so close that playing on the same team can cause us to fight sometimes. As cool as it is that we are doing the same activities, our spheres collide and we don't always have our own individual passions, which can create some tension & bickering here and there. Nonetheless, playing a sport requires a lot of motivation and dedication, so having M.E. as someone who understands how demanding that is is really nice."
T: What's your best memory so far playing with one another?
C: "My favorite memory of M.E. and I playing sports together is when we get put on the same team during a scrimmage or small sided play and connect so well that we don't even have to communicate. Our passing comes together really smooth and we just sort of play naturally & easily together.