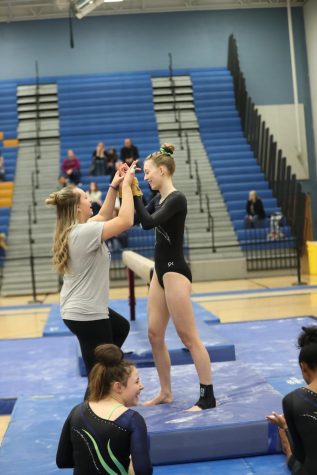 Emily Imes, Reporter

March 29, 2019
Since there was no female Athlete of the Month selected for March 2019, the staff of The Talon has chosen one of our own: We would like to congratulate Mackenzie Watterson ('19), gymnast and scholar, for being our AoM. Mackenzie has been doing gymnastics since she was two years old, and started compet...
Gaby Christian and Ernesto Bowen

February 9, 2018
Forge athlete Mitchell Shinskie ('18) will attend Colombia University in New York City next fall to further his football career. In this video, Shinskie talks about the recruitment experience.