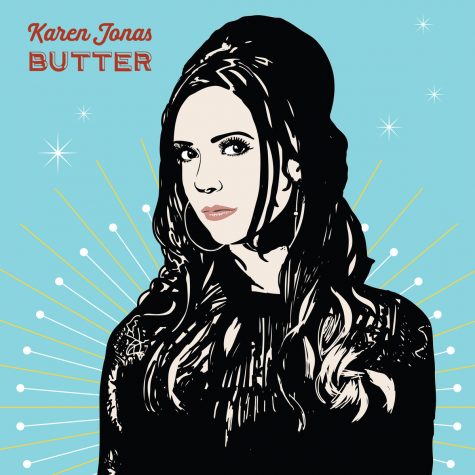 Aynsleigh Escher, Editor

March 25, 2019
Fredericksburg has its fair share of musicians, many of whom are from various genres. One of the most prominent genres in the downtown music scene is Country, with venues such as the Colonial Tavern and Old Silk Mill commonly hosting musicians like Karen Jonas. Karen Jonas has been on the scene for around...
Anne Johnakin, Reporter

May 14, 2018
Orchestra and Guitar will perform their pops concert May 15 at 5. Dinner in the cafeteria will precede the concert. Tickets are 25 dollars at the door. The dinner will be catered by Shane's Rib Shack, and will include pork or chicken barbecue, green beans, mac and cheese, a drink, and dessert. Guitar...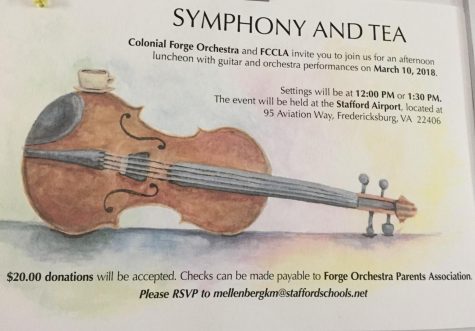 Anne Johnakin, Reporter

March 8, 2018
The Symphony and Tea Event at the Stafford Airport that Forge Orchestra and Guitar, along with FCCLA, planned has unfortunately been cancelled due to low ticket sales. All tickets will be refunded. The orchestra's next performance will now be on March 20 at 7 pm in the auditorium.