Connor Merk, Editor

March 19, 2019
The Learn & Serve class is collecting new or gently used books that will be donated to local preschool and elementary aged students. They can be dropped off at the main office, library, security office, or room 221. People can bring in books until Friday, March 22.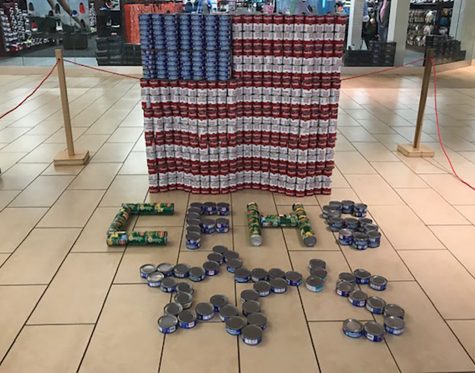 Connor Merk, Editor

February 6, 2019
Our school has participated in Canstruction for several years. Last year, students from our school built an American flag-themed structure that was completely made out of canned food. The Canstruction event that is occurring in our region this year is February 16 - 17 at the Spotsylvania Mall. C...
Connor Merk, Reporter

February 13, 2018
Learn and Serve is collecting cans for the annual Canstruction event. Donations are due by Friday Feb 15. They are specifically requesting for Campbell's chicken noodle soup, Campbell's tomato soup, and StarKist's chunk light tuna. See Mrs. Ingram in room 221 for any questions. Learn and Serve...