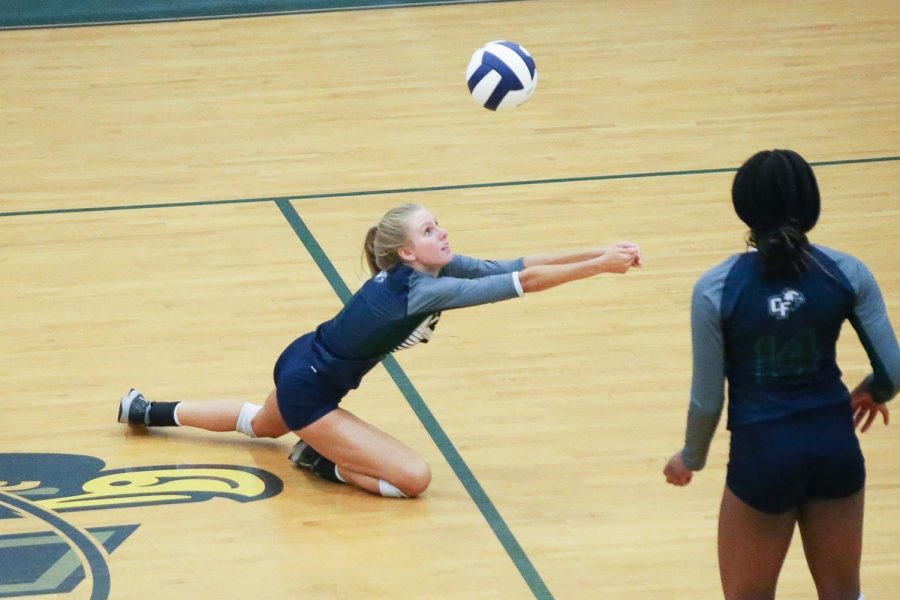 LifeTouch
Paityn Walker
Siblings Bailee Walker (12) and Paityn Walker (10) play on the Varsity Volleyball team together. We asked them about their experience playing together for the past two years.
Talon: What's it like playing your sport together?
Paityn: "It's definitely an experience of a lifetime being able to play the sport we love together. We both know the sport inside and out, and connect with each other on a whole other level than the other players."
T: Do you ever butt heads?
P: "All the time; we have our ups and downs, but at the end of the day we're on the same page. We know what each other's best and worst is and I'm always pushing her to do her best even when she's off."
T: Does having each other there motivate you further?
P: "Most of the time it does, but sometimes it's overwhelming. You can only do so much as a setter so when you're off, the whole game is off. The motivation definitely pushes me to push harder."
T: Tell me about the biggest challenge you face playing on the same team.
P: "The biggest challenge is probably when either both of us or one of us is off and we are trying to encourage each other to do better but it's not working because we see each other everyday of our lives. Sometimes we just let it fly over our heads and not change, so that becomes frustrating but we usually are pretty solid on the court together."
T: What's your best memory so far playing with one another?
P: "The best memory I have of playing with Bailee is on senior night when she subbed in for me to serve. It was a heartbreaking moment to see her play her first and last time on the court, but I was beyond happy she was serving for me and no one else."