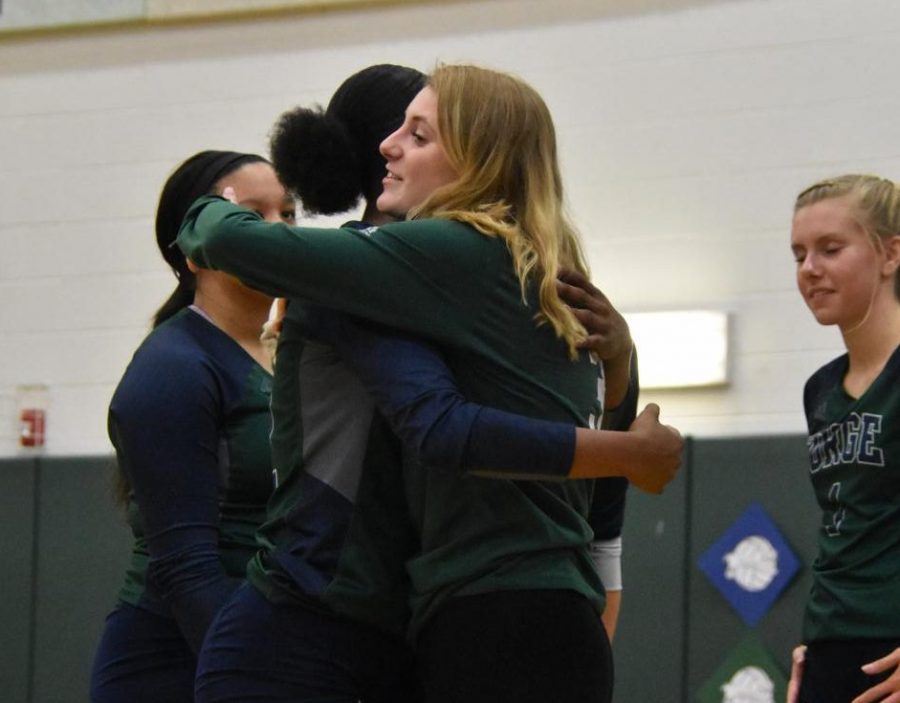 Bailee Walker
Siblings Bailee Walker (12) and Paityn Walker (10) play on the Varsity Volleyball team together. We asked them about their experience playing together for the past two years.
Talon: What's it like playing your sport together?
Bailee: "It's a really unique experience playing with my sister. There's this perception that sisters have an unspoken language and it definitely helps on the court. We understand what each other needs without having to explain ourselves."
T: Do you ever butt heads?
B: "All the time. One moment it seems like I hate her but the next we're bffs. I feel like I have higher expectations for her on the court than I do for anyone else. These pressures can cause turmoil between us."
T: Does having each other there motivate you further?
B: "Like I said earlier I love having my sister on the team. She understands me and motivates me better than anyone else could."
T: Tell me about the biggest challenge you face playing on the same team.
B: "We're both critical players and take mistakes to heart. In volleyball, you have to let go of the mistakes and move on. Since we are both critical players, it's harder for us to let go of mistakes and continue with the game."
T: What's your best memory so far playing with one another?
B: "My favorite moment is when I was an outside hitter my junior year and Paityn was a freshmen setter. We both had one rotation of court time together, where she was my setter and I was her outside hitter. I loved when she would set me up with a great set to terminate. Knowing we were the main reactions of a play meant the most to me. Another favorite memory of mine is when we could go up to each other on the court and say "sista sista" and it would instantly elevate our moods."