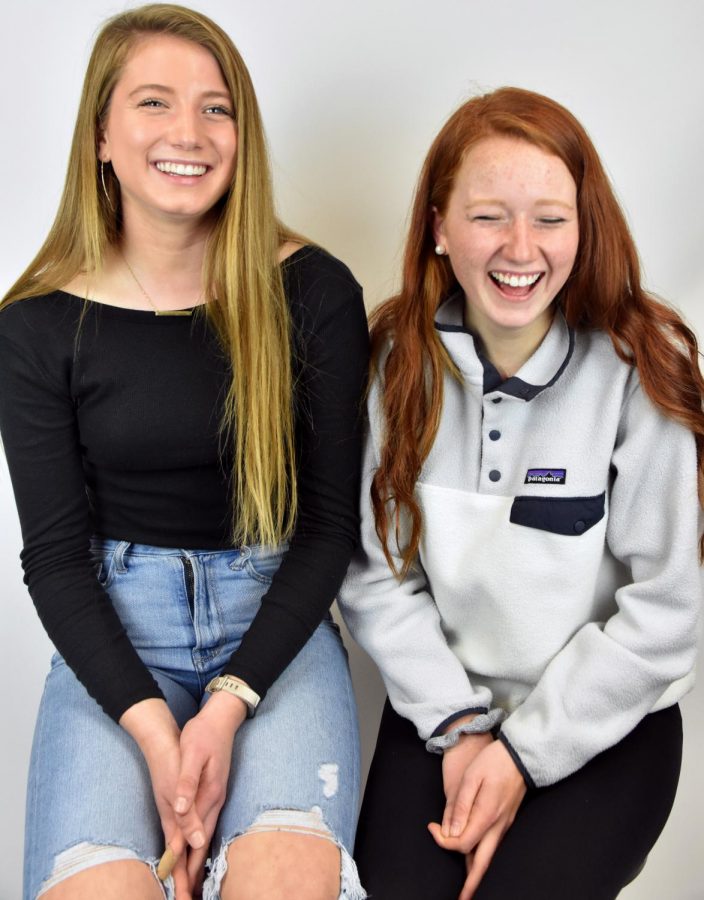 Mary Ellen Schuster
Siblings Catherine (12) and Mary Ellen Schuster (10) play on the varsity field hockey and lacrosse team together. We asked them about their experience playing together for the past year.
Talon: What's it like playing your sport together?
Mary Ellen: "It's a lot of fun. We both share the same interests in sports so I think we're closer because of it. We're able to help each other practice off the field and on the field I think we connect better because we are sisters."
T: Do you ever butt heads?
ME: "Not a lot of the time, just when we're matched up against each other, or when we try to critique each other; that ALWAYS causes a fight."
T: Does having each other there motivate you further?
ME: "I think our sister rivalry really motivates us and pushes us to work hard. We're both really competitive so having each other on the field pushes us to do our best and out compete the other sister."
T: Tell me about the biggest challenge you face playing on the same team.
ME: "I think the biggest challenge playing with Catherine would be that we participate in so many of the same activities that we lose our individuality. We're so similar that sometimes we bicker over the little things. Overall, I love playing the same sports as Catherine."
T: What's your best memory so far playing with one another?
ME: "My favorite memory is from lacrosse season last year. We were playing Mountain View, one of our biggest rivals, and were down by one or two goals. Catherine had the ball, threw me a beautiful pass across the field, and I quicksticked the ball into the net. It was a beautiful play and it made me so happy to do it with my sister."