The Finale: Endgame
May 3, 2019
We've reached the finale in my road to Avengers: Endgame! I am first going to give a no-spoiler review for anyone who's curious, but after that I WILL SPOIL IT. If you read past the warning below, that's on you.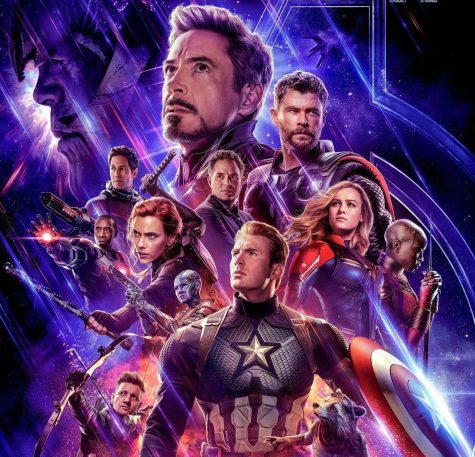 Without further ado: Endgame was a great movie, I will not lie, but I believe it was underwhelming in comparison to Infinity War. The first half went by slow compared to the breakneck pace of the second, and the first half had many inconsistencies, which I will get into in the spoiler review.
Next, the acting was amazing as expected, with every emotion feeling authentic. I definitely empathized in specific scenes, and even felt a lump in my throat.
The actual action was fantastic. The final battle is spectacular, and an amalgamation of all that is good in Marvel movies.
In the end, I still felt like something was missing, and after repeated viewings I still could not shake this. I would still rate it an 8/10 for being a fitting conclusion for the universe and I am excited to where they plan to go from here.
OK, SPOILER WARNING SPOILER WARNING SPOILER WARNING!
Still here?
Alright, to explain what I meant by inconsistencies: The 5 year gap was smart, but the characters acted as if it was only a few months. Tony Stark was the only one who displayed some trepidation over whether to try time travel, with everyone else just wanting to do something new after years of stagnation. Even if I knew Tony Stark would eventually fold, the hesitation was welcome at least.
Also I knew the Quantum Realm would play a big role in the movie and I honestly enjoyed it, with Marvel creating their own dive into the time travel genre. I would have liked if they gave just a short scene of what Scott Lang has been doing, but that is just a technicality.
In addition, Hawkeye and Black Widow being surprised that one of them had to die felt utterly stupid, and an oversight. They talk about how Gamora was killed by Thanos after he retrieved the Soul Stone, and Nebula herself knew that she was sacrificed. So how two and two were not put together is beyond me.
My other issues in the movie were how Thanos was turned into a 'kill everything' villain, which cheapened his impact in the previous movie.
The pacing of the first half felt slow, as the survivors of the snap just moped around, and then suddenly went into work mode with no stopping in between.
Finally, I just was weirded out by Professor Hulk as he felt just a bit too tame, as if Bruce Banner was this monk when he was just a normal guy. The Brains and brawn together was nice, but the calmness just was an exaggeration.
On to the things I liked: Thor, hands down. He is still the best part of the movie, and I enjoyed the portrayal of depression and his alcoholism. His is revealed as a shell of his former self, still gripped by former trauma. He is the most human out of all the characters, even being a god.
Tony Stark's arc felt complete, with him redeeming his past guilt. I thought Captain Marvel would play a bigger role, but I am not complaining.
I just wish they made the movie more complete. I am not the one to tell you how, but that is just the overall feeling I got.
I really liked the credits with all the signatures of each main Avengers cast rounding it out.
Out of all the Marvel movies, I would rank it as #3 after Thor: Ragnarok and Avengers: Infinity War.