Arctic Monkeys: Effortlessly Cool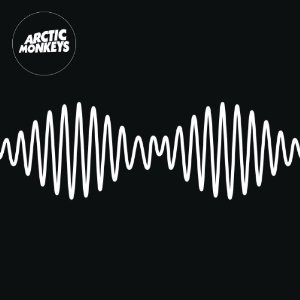 One of the best musical groups to come out of England, the Arctic Monkeys, are making their way across the pond to start a U.S. tour and we're lucky enough to be one of their stops.
The Arctic Monkeys are an indie rock band native to Sheffield, England that consists of Alex Turner (lead singer/lead guitar), Jamie Cook (rhythm/lead guitar), Nick O'Malley (bass guitar/backing vocals) and Matt Helders (backing vocals/drums). The band formed in 2002 and rose to the top of UK charts with their first single "I Bet That You Look Good On The Dance Floor" and have since released five albums.
 Their newest album, "AM", was released back in September and stunned fans and critics with a brand new sound. The album is a blend of several different genres including heavy rock, hip-hop, R&B, and even a hint of funk.
In February 2012, the first single off the album, "R U Mine?" was released and is the typical British rock sound that the Arctic Monkeys have made all their own. After the release of this single, I expected the album to be just another angsty British rock album.
Then they unleased "Do I Wanna Know" and it was a game changer.
The slow, R&B influenced rhythm mixed with Alex Turner's smooth, almost dark vocals is a perfect combination that increased my anticipation for this album to the point where I was actually counting down the days until its release.
This new sound can be found in most of the tracks on the album including "Mad Sounds" and "Fireside." However they still haven't lost the British rock sound that brought the Arctic Monkeys to the top in the first place with tracks like "Arabella" and my personal favorite, "Knee Socks."
Alex Turner describes this album as their most original album yet but I would go as far as say that it's one of the most original albums to be released in 2013. This new sound is proving to work in their favor because the album went to number one on the UK charts, making the Arctic Monkeys the first independent label band to have five number one albums in the UK.
Alex Turner delivers the lyrics "So kind of you to bless us with your effortlessness" from a song on their second album "Favourite Nightmare" and while the lyrics weren't written to pertain to them, they definitely fit the description. If you haven't checked this band out yet, do it. It'll be worth it.