Minecraft Championship
MCC or Minecraft Championship, is an event that is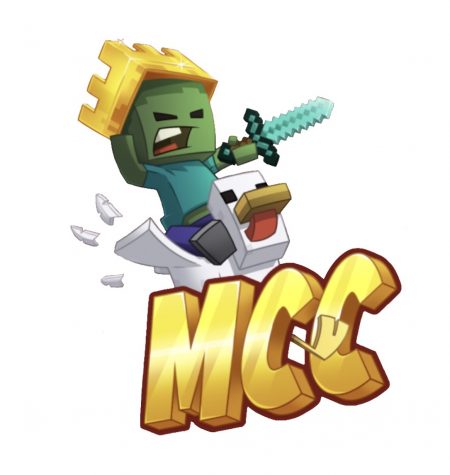 held in Minecraft by the Noxcrew,  a known creator that has many quality texterpacts, adventure maps, and skins. Noxcrew holds this event once a month, this month it will take place on the 28, at 8:00pm.
"The event came to be after Minecraft Monday was cancelled in fall 2019, filling a gigantic gap for some competitive Minecraft action in many fans' hearts," Dot Esports said. 
There are 10 teams of 4 that compete in a series of mini-games, challenging the many skills of the gamers, such as parkour, combat, teamwork, and survival games. After each mini-game the teams are awarded in-game coins that affect their score.
Every MCC has new competitors, this month competitors are, Pink team: Dream, F1nn5ter, BadBoyHalo, Seapeekay, Purple team: Smajor, Grian, Smallishbeans, Fruitberries, Blue team: Vixella, James Turner, DrGluon, KryticZeuz, Aqua team: Antfrost, Fundy, Tubbo, 5up, Cyan team: PearlescentMoon, PeteZahHutt, PrestonPlayz, Spifey,Green team: TheOrionSound, RTGame, Sylvee, Subpoena, Lime team : Quig, Krtzyy, Jack Manifold, Nihachu, Yellow team: CaptainSparklez, Ponk, HBomb94, GeorgeNotFound, Orange team: TapL, Punz, CaptainPuffy, Shubble, Red team: TommyInnit, WilburSoot, Ph1ilzA , Ranboo 
You can watch MCC by watching your favorite content creator, or you can also watch it by watching Noxcrew's live stream. To watch further events go to the official MCC twitter and keep up with announcements.
About the Writer
Gabby Gibson, Entertainment Editor
Gabby Gibson is a senior and she really enjoys digital art, anime, and gaming. She also plays soccer, softball, and sometimes Wiffle-ball. This year she...