GMU Tour
South of D.C., in Fairfax County, resides George Mason University. The university was founded as a part of the University of Virginia in 1949, and became an independent institution in 1972. The average price of tuition at the university per year after aid is $19K.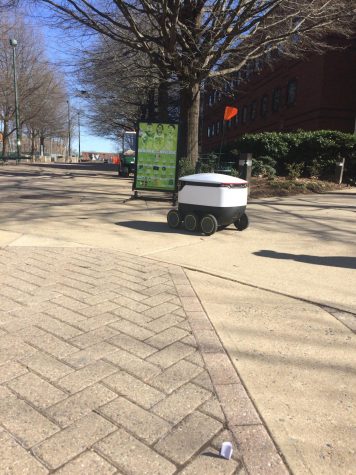 George Mason's campus is strongly reminiscent of suburbia: extremely plain. Nothing in the architecture really stood out or was visually interesting, aside from the massive telescope tower. The dorm halls were dimly lit and resembled something of a prison.
The most interesting part of the campus was that among the many students walking through campus, there were robots that rolled alongside them. These little robots functioned as delivery bots, able to deliver food from specific dining areas. They reminded me of BB-8 from Star Wars, due to their size.
The university has four dining halls in which students can use their meal plan. I only had the opportunity to dine inside one, Southside, but the food was decent. Its selection was pretty basic and typical: pizza, salads, burgers, and ice cream.
Even though the campus is vanilla, the community is more interesting and lively. Three months ago, a student was seen sitting in a tree donning a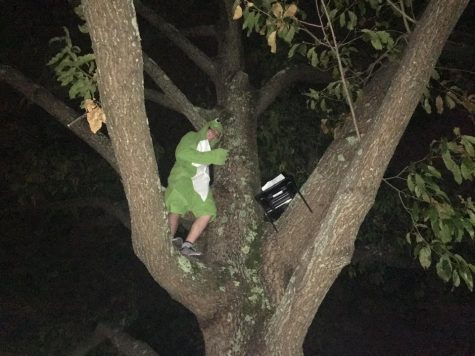 frog suit, alongside a chair.
Upon visiting, I witnessed a student doing parkour on walls alongside a housing facility. He would leap what seemed like 8 feet from wall to wall, and then flip gracefully onto the ground. He did this repeatedly.
The college is home to several clubs within the community, such as Azucar, the GMU Salsa Club, and the United Muslim Relief. There are clubs of every kind, such as multicultural clubs, religious clubs, science clubs, volunteer services, and special interest clubs.
Mason prides itself on its research institutions. According to the university,Mason is among the highest research institutions in the country by the Carnegie Classification of Institutions of Higher Education. If one is hoping to major in something STEM-related, Mason could be a consideration.
The most common degrees at Mason are Information Technology, Business Administration and Management, Criminal Justice/Police Science, and Biology/Biological Science.
If one is looking to settle at a calm and safe community, while pursuing science or research-oriented degrees, they should think about applying to Mason.