The "White Savior": Hollywood's Hero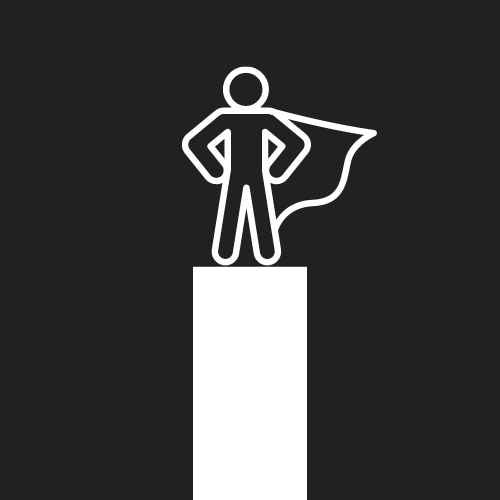 At the 2010 Oscars, Sandra Bullock took home the Academy Award for Best Actress for her work in The Blind Side. The film centers around a white suburban mom who adopts a young black boy, Michael Oher (Quinton Aaron), who gets recognized for his football talent after enrolling in high school as a senior. While the movie has some very touching and emotional scenes, it ultimately falls victim to one of Hollywood's (and literature's) infamous tropes: The White Savior.
The trope, which features a white character that uses their whiteness to help a non-white person in a self-serving manner, is often received well by both audiences and critics alike. These self-insert "feel-good movies" often make the white savior-like character omniscient or godlike, with one of my favorite examples of this trope comes from the Oscar-winning film The Blind Side.
Sandra Bullock's performance as Leigh Anne Tuohy in The Blind Side was a big hit among audiences, but especially with its white viewers. Many have voiced their opinions about why this movie was so popular among white audiences, with all arguments leading back to one point. its use of the white savior trope. Rather than Bullock's character being used as a support to Michael, and using her relationship with him to help to further the audience's understanding of the plight of underprivileged black youth in America, she's used to make white audiences feel good about themselves and embrace the forgiving feeling that her savior-like character gives them.
While The Blind Side shows some of Michael's journey and hard work to fulfill his dream, the film makes it seem more of an accomplishment for the white women who helped him. This theme of using POC (People of Color) to overcome their own racial insecurities is prevalent in white savior movies, such as in another Oscar-winning film, The Help.
The Help stars a talented POC cast, Viola Davis and Octavia Spencer. The two actresses portray southern housemaids in the 1960s, who are approached by a journalist (Emma Stone) for interviews detailing their lives as African American maids. While Octavia Spencer gives an Oscar-winning performance, rather than making the struggles of the maids the focal point of the film, they give equal, if not more time, to the white guilt and racial awakening felt by the journalist.
And let's not even talk about leaning into the Mammy stereotype. A stereotype that depicts black women as in-home maids that work for white families.
The problem with white savior films like The Help and The Blind Side is that they give white people a false and harmful picture of how to be allies to black people. Although the films can give some good examples of positive uses of white privilege, such as using it to help get the message across to other white people in a more effective manner and confronting those that hold false or negative stereotypes concerning black issues.
It reinforces the idea that a white protagonist is the only way for a movie about racism to be understood by a white audience. This gap in understanding makes it harder to make films discussing racism from a non-white perspective, severely limiting the ability to understand racism and discrimination as a whole.
In more recent years we've thankfully had a decrease in these white savior-like films. Directors have been able to tell POC stories through a POC lens and still gain recognition. One of the more notable directors who has been using the horror genre to commentate on social issues is Jordan Peele, with his first breakout film Get Out in 2018 winning 4 Oscars.
Get Out stars Daniel Kaluuya as Chris Washington as he takes a trip with this his girlfriend Rose (Allison Williams) to meet her parents. Throughout the trip, Chris starts to notice all the weird microaggressions Rose's parents have towards Chris for being black. When first watching this movie, I thought Rose would have her Tom Hanks moment and use her whiteness to "save" her boyfriend. Thankfully didn't take that route and let Chris use his own power and reliance to get himself out of the situation.
That's what a movie dealing with racism should be.
A person of color having an issue and dealing with said issue with their own strength. While being an ally and learning about subjects regarding different kinds of people is appreciated, using that to exert your opinion and power over other people doesn't help anyone. Films like Get Out, Moonlight, and Black Panther are proof that the white savior might finally be put to rest.