Eagles Win Senior Night Against The Bears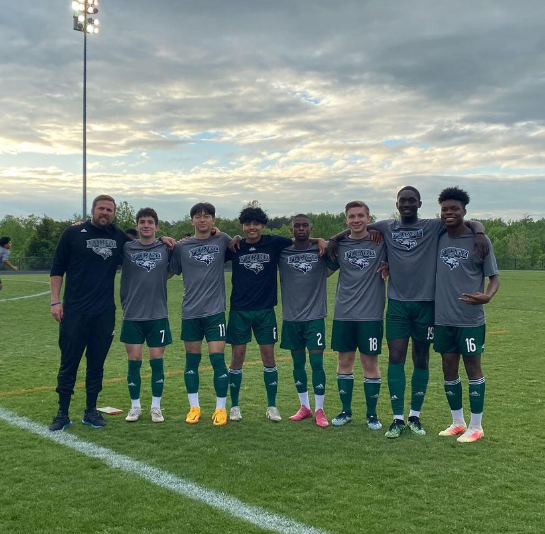 Last Wednesday, the varsity boys soccer team played Riverbend at home, for senior night.
Scoring their first goal in the first four minutes, the Eagles were up 3-0 by halftime. Going into the second half with confidence, the game took a sudden turn when Riverbend redeemed themselves, scoring two goals. During the last couple minutes of the second half, the outcome looked like a 3-2 game.
However, Forge gave up a penalty kick in the 79th minute and let the Bears take advantage of the mistake, tying the game 3-3. Sending the game into a 10-minute half overtime, the score was left unchanged with equal scoring opportunities from each team, which lead to double overtime.
Just as the game was leading to a penalty kick shoot-out, Sam Amorose ('22) scored the game-winning goal in the 87th minute. Forge held Riverbend for the remaining 3 minutes, winning the game 4-3.