Crossfit Comes To Forge
Colonial Forge Introduces A New Club
Colonial Forge's newest club addition is the Crossfit club. German teacher Ann Krannitz is the faculty sponsor and does Crossfit in her free time. Counselor Rosina Raines approached Krannitz about being in charge of the club.
"She knows I do crossfit privately, so she  asked me to help out and then we got Ardent to come on and coach the classes," Raines said.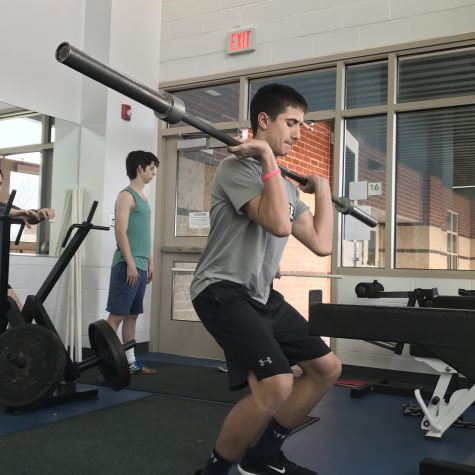 Even though Crossfit is a intense form of workout, the trainers from Ardent will modify the workouts so that everyone can join, no matter their physical ability.
"They scale it so everyone can do every work out," Krannitz said. "So if you get someone who can lift heavier, they're gonna do it with heavier weights, and if someone is not an experienced lifter, you'll do it with lower weights. And anything someone can't do they modify the work out so that everyone can do it."
The club is affiliated with Ardent Crossfit, a local Crossfit gym. They have trainers come out and help teach the class. Having the trainers helps Matt Dayley ('18) stay motivated during his workout.
"It's really fun because at one point during the workout you start thinking, 'I can't do it,' and then the coaches help you and boost your morale and just help you get through it and when you're done you just feel so accomplished," Dayley said.
Will Akridge ('17) is new to the Crossfit community and has been in the club for a couple of weeks. Before joining the club, Will Akridge listened to Mrs Krannitz talk about Crossfit for several years. "I didn't really want to do it because I had my own stuff, but when I found out about the club I thought I would try it out," Akridge said.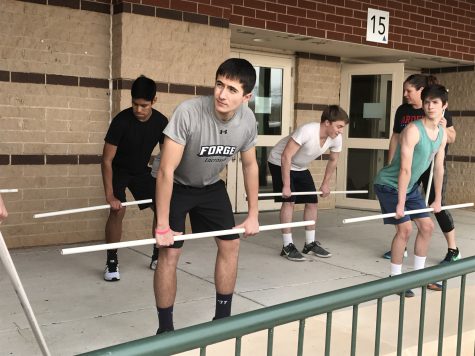 Akridge enjoys the unique workout that crossfit has to offer. Crossfit provides him with a different way of working out and stay in shape. "Its different from cardio or lifting; it's like a mix of the two," Akridge said.
The Crossfit Club gives opportunities for students to try out something new and to meet new people. The Club meets every Thursday after school from 2:30 to 3:30 in the cafeteria, and then moves to the weightlifting room. Students need a completed sports physical to participate. See Mrs. Krannitz in room 123 for anymore information and forms.