Futbol For Finn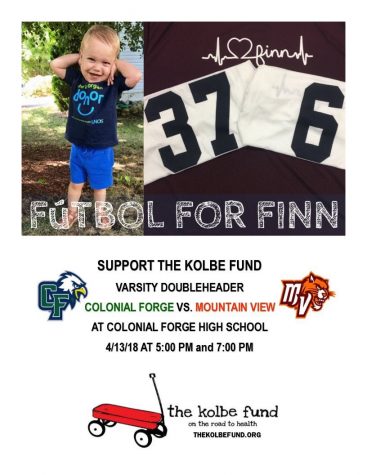 This Friday, boy's and girl's soccer will take on Mountain View at home 5pm and 7pm.
This varsity double header has taken on the event "Futbol For Finn."
The Kolbe Fund and the two schools come together in charity for this cause.
The event will be free and will feature the cheer team, games, raffles, popcorn, and more.
Come out to support our soccer teams and Finn!