The Flu and You
It's flu season, and coming off of a global pandemic, it may seem insignificant, but this is not the case.
The height of the pandemic may be over, but that does not mean that diseases should be overlooked. Influenza (commonly known as the flu) still kills thousands of people in the US every year, and this year has claimed around five thousand already.
Although a vast majority of flu cases do not end in death, they are still an unpleasant experience, and being potentially spreadable to others it spreads a whole new worry. In fact, the CDC recommends that everybody older than 6 months old get their flu vaccine by the end of October.
The lasting effects of the pandemic can potentially manifest during flu season as well. Quarantine, mask wearing, and the overall health frenzy that occurred during the height of the pandemic has weakened immune systems world wide. Now the return to a non-pandemic way of life has introduced weakened immune systems to the viruses they had once been able to combat due to repeated encounters with the various diseases.
Recently a large amount of students are sick with what may be the flu, mostly from being spread during homecoming, and was dubbed by the student body as the "HoCo Virus." In fact, approximately 1,000 Stafford students are out sick with "flu-like" symptoms.
Stafford High School tweeted Friday, "All SHS activities canceled through Sunday, Oct 23. Conditions will be assessed Monday."
In the 2020-2021 year, teenagers aged 13 to 17 had a flu vaccination rate of a bit over 50% according to Statista. The flu may be an extremely unpleasant experience, but in a vast majority of cases is not deadly among this age group, but it is still important to get vaccinated to potentially not spread it to others.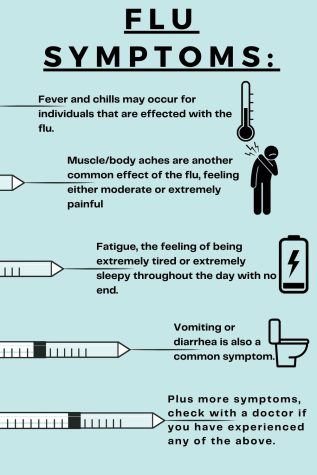 Getting a flu vaccine may be one of the simplest medical actions possible, but even that can be moderately confusing. And due to the importance of getting the yearly flu vaccine, navigating oneself to get vaccinated is a top priority.
Unlike most medical practices, during flu season one may just waltz right into their local store, pharmacy, or medical office to receive their flu shot. Although, when demand is high they may require a appointment, but for a vast majority of cases you can get vaccinated mere minutes after walking through the doors of the chosen building.
Michael Baze ('24) stated, "I'd say it's pretty easy," in regards to the process of receiving the vaccination. He also stated, "I feel like the flu is just always going to be around during the winter season, honestly."
A helpful tool to find a vaccination site is vaccines.gov, especially helpful is their interactive map that shows all the flu vaccination sites in a zip code, and even takes into account what type of flu shot you may need (such as regular vaccination, egg-free vaccination, nasal spray, etc.)
Getting the yearly flu vaccination may seem like a drag, and especially time consuming given todays high-octane environment, but as the dominant flu strain changes yearly it is important to remain updated on vaccinations.
Have You Gotten the Flu Vaccine?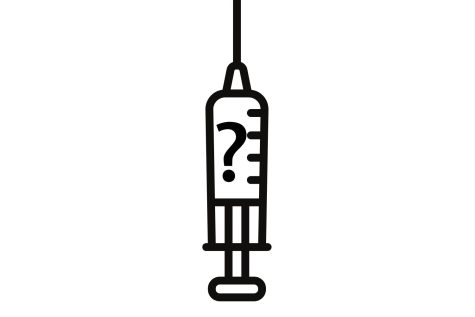 Sorry, there was an error loading this poll.
Especially as students, who spend a major amount of time crammed into the petri dish of school, getting the yearly flu vaccination is paramount. For any questions or concerns about flu vaccines, a helpful aggregate of this information is the CDC, especially the frequently asked questions page on the flu vaccine.
When asked about why she would recommend flu vaccinations to students the school nurse, Ms. Pamela Gutter, said, "So they don't catch the flu. Or if they do catch it, it's not that bad of an outbreak, or they wont miss many days of school."