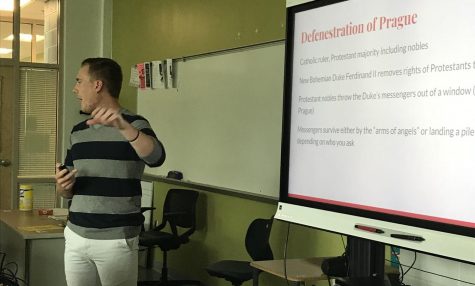 Anne Johnakin, Editor

November 13, 2018
Mr. Chris Grooms, the new history teacher in the Commonwealth Governor's School, went to Virginia Tech, obtaining a Bachelor of History and a Master of Curriculum and Instruction, after graduating from Mountain View in 2013. In high school, Grooms was a student of the Commonwealth Governor's Sch...
Carlos Barrera, Reporter

November 13, 2018
Mr. Cotton is one of our new teachers this year. He teaches Advanced Programming, CyberSecurity, and Computer Science in Room 320 . Get to know him! How long have you been teaching? This is actually my first year. What made you want to be a teacher? I wanted to coach football coming out of high school, and ...