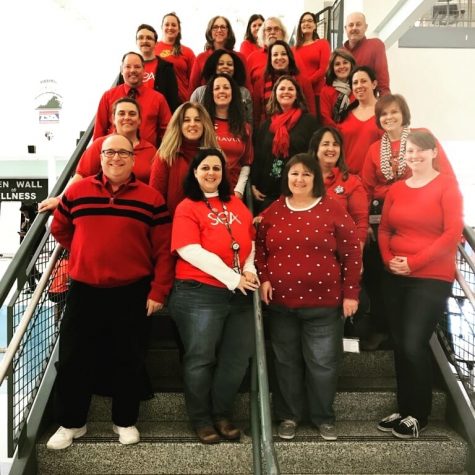 Anne Johnakin, Editor

May 1, 2019
In the past few months, Stafford county teachers have been fighting for a 5% raise that was finally granted on April 30. The School Board passed the motion 6-1.  The Stafford Education Association (SEA) and individual teachers have been showing their support for the Red for Ed movement by wearing...
Carlos Barrera, Reporter

March 16, 2018
In the wake of the Parkland shooting, Stafford County has chosen to enhance their school safety to prevent something from happening in their own area. The Stafford County School Board and Superintendent Dr. W. Bruce Benson held a Listening Tour on March 7 to address some of these issues, with some...