Sophia K. Dalberg, Reporter

January 11, 2017
The annual school one act festival has announced its shows. There are four student written shows that will be preformed February 9-10. The shows and cast goes as follows: An Amusing Arrangement written by Mady Shaw Director - Diana Shoup Cast: Padma - Mary Stanford Amba - Tiyla Hargrove Idha ...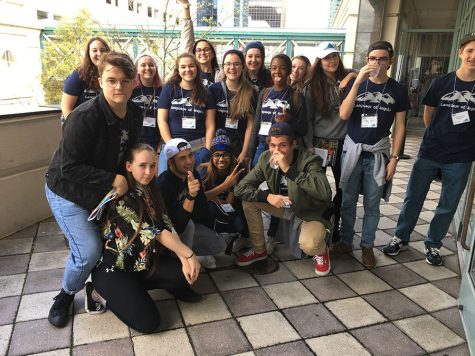 Sophia K. Dalberg, Reporter

November 7, 2016
Colonial Forge Traveled to the VTA competition last weekend. They won an honorable mention for their show Language of Angels and senior Claudio Mano won the all star actor award. The spent the weekend watching shows, competing and going to the costume party. Here are some highlights from the trip....