Outfit Of The Week: 2/6
This is Fashion Chic, a fashion blog that will contain an outfit of the week from the student body along with stores and prices where you can find the same or similar items. I will post every Monday with a new student and their outfit, and every other week I will include a "who wore it better?" poll.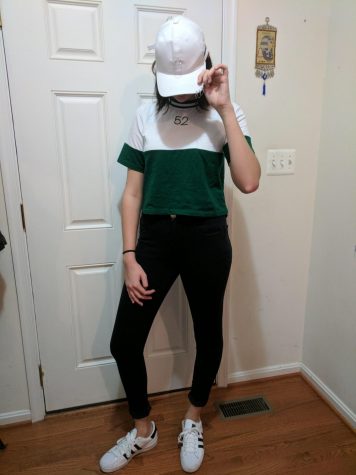 This week's outfit of the week is Elika Nikouee ('18). I love the outfits that she wears, because they reminds me of the popular fashion among K-pop groups and South Korean fashion industry.
Elika tends to be very fashion-forward, and I always love the outfits she puts together. She has the talent to be able to put different pieces together and make amazing outfits.
Her shoes are Adidas Superstars 12k ($79.99). The top and hat both came from sanrensestore.com. The top is a lovely baseball T-shirt ($14), and the hat is K pinned ($15). Lastly, the pants are AEO Denim X Jeggings from American Eagle ($29.99).