Bacon-Fried Mozzarella Sticks– For The Love Of Meat!
I'm taking a small break from the sugary treats I'm so used to making. I give you something a little savory.
Thank you pigs for bringing us bacon! Have you ever thought of combining cheese and bacon? Thought so. From my kitchen to yours I give you Bacon Fried Mozzarella Sticks!
You're gonna need:
1 lb. bacon… (2 slices per mozzarella stick!)
Approx. 6 mozzarella cheese sticks
Canola oil (for frying)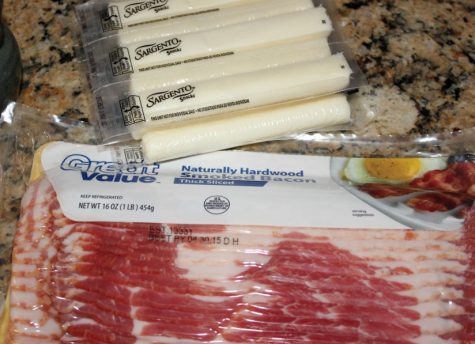 The first thing you need to do is freeze the cheese. For at least a few hours!
Next, lay out a slice of bacon, and place a frozen cheese stick onto it.. then pull the bacon ends to cover each end of the cheese…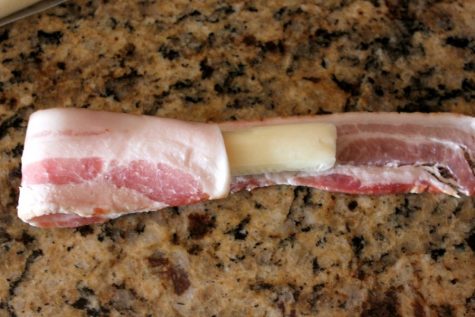 Now, wrap another slice of bacon around the cheese stick, using it to secure the first slice of bacon. Use a toothpick to secure the bacon while frying.
Heat the Canola oil to 350 degrees, and then fry them until they are both golden and crispy.
Let the bacon mozzarella sticks cool on paper towels.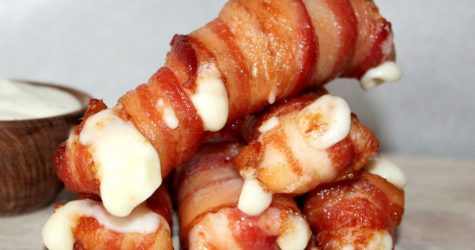 Lastly, serve the delicious Bacon-fried Mozzarella Sticks with some ranch for dipping. DIG IN! And Enjoy!!