Wok It With Rocking Stir-Fry
This week's recipe is stir-fry. This is one of my favorite dinner recipes, because it's both savory and sweet — the perfect combination. Enjoy!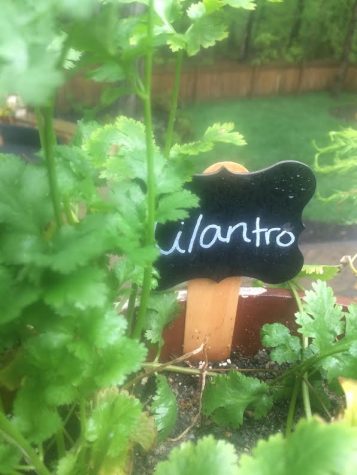 Ingredients:
1 tablespoon + 1 teaspoon vegetable oil, divided use

1 cup broccoli florets

1 cup mushrooms, halved

1 yellow bell pepper, cored, seeded and thinly sliced

1 pound boneless skinless chicken breast, cut into 1 inch pieces

salt and pepper to taste

4 cloves of garlic, minced

¾ cup chicken broth

1½ teaspoons sugar

1 tablespoon soy sauce

2 teaspoons sesame oil

2 teaspoons cornstarch

Fresh Parsley + Cilantro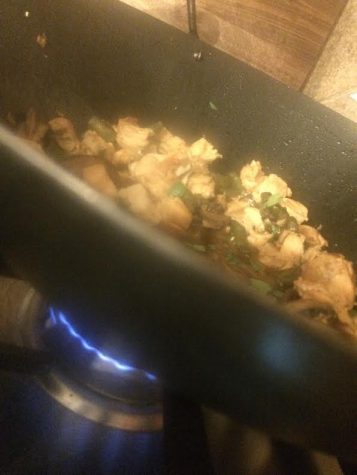 Instructions:
Place 1 teaspoon of oil in a large pan and heat over medium high heat.

Add the broccoli, mushrooms and bell pepper to the pan. Cook for 5-6 minutes or until vegetables are tender.

Remove the vegetables from the pan; transfer to a plate and cover with foil to keep warm.

Wipe the pan clean with a paper towel, then heat the remaining tablespoon of oil over high heat.

Add the chicken to the pan in a single layer and season with salt and pepper to taste.

Cook for 3-4 minutes per side, or until chicken is browned and cooked through.

Lower heat to medium, add the garlic and cook for 30 seconds.

Add the vegetables back to the pan.

In a small bowl, whisk together the chicken broth, sugar, soy sauce, sesame oil and cornstarch,

Pour the sauce over the chicken mixture and bring to a simmer.

Simmer for 1-2 minutes or until sauce has just thickened.

Serve immediately, with steamed rice if desired.
Cauliflower Rice:
1 head of Cauliflower

4 tbsp of Butter cut in half

Chives to add on top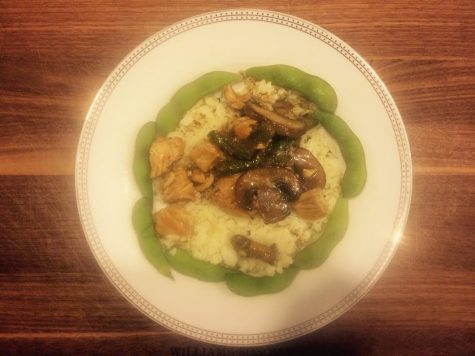 Instructions:
Grate the all the cauliflower in a large bowl

In a pan melt the better on medium or high heat and gradually add the grated cauliflower

The cauliflower is done when you see it beginning to brown.

When done slice chives into small pieces and sprinkle on the C. rice.

Lastly put the Cauliflower rice in a bowl and add the stir fry on top.