Thirteen Thrillers: The Perfect Halloween Movie Franchises to Binge
Halloween is just around the corner and aside from the costumes and candy, movies are the next best thing. There is nothing better than a cold fall night accompanied by a raging cannibal on the screen. If you need a good scream, a good laugh, or a little bit of both, we have the movies for you. 
Paranormal Activity 
Paranormal Activity will make sure you double-check if there's a ghost behind you. In the first movie, a couple sets up a camera in hopes to catch their paranormal experiences on camera when no one believes what's going on in their home. You do not need to watch the movies in order, for each one movie gives you a new fear.
Movies in the Franchise: Paranormal Activity (2007), Paranormal Activity 2 (2010), Paranormal Activity 3 (2011), Paranormal Activity 4 (2012), Paranormal Activity: The Marked Ones (2014), Paranormal Activity: The Ghost Dimension (2015). 
"It doesn't feel human, it feels like it's…it feels like a monster" 
Insidious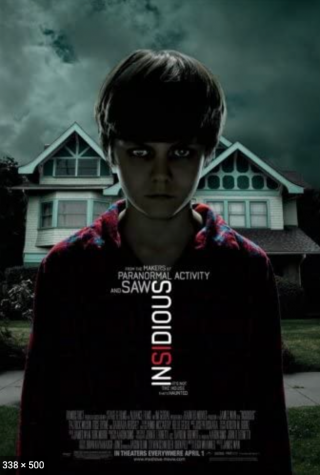 The Insidious Franchise is comprised of the types of movies you watch if you want guaranteed nightmares. With a centralized plot around a family with a possessed son, these movies will definitely make you want to sleep with all the lights on. These movies all connect so in order to get one, you have to watch all, Amazon Prime has each movie for a 3.99 rental fee. 
Movies in the Franchise: Insidious (2010), Insidious: Chapter 2 (2013), Insidious: Chapter 3 (2015), Insidious The Last Key (2018).
"It's not the house that's haunted. It's your son."
The Conjuring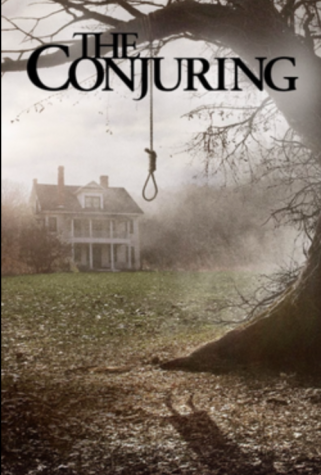 If you want a movie that will make you scared of your own shadow, any of The Conjuring movies will do just that. The movies are based upon a couple that relocates into a home, that happens to be possessed by some demonic entity.   These movies are stand-alone so there is no need to put yourself through that much pain and agony. Netflix has the first movie, and the others can be found on demand. 
Movies in the Franchise: The conjuring (2013), The conjuring 2 (2016), and The Conjuring 3: The Devil Made Me Do It (2021).
"You can't shoot a ghost" 
The Silence of the Lambs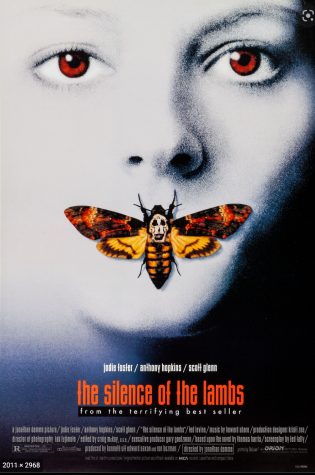 Do the ghosts just not do it for you? If you want a more realistic horror movie, this is the one for you. These movies make you really wonder about how they are people out there who think like this. Silence of the Lambs is filled with metaphors and clues. A cop needs the help of an imprisoned killer to catch another murderer. The movies in this franchise do connect, leaving you with more questions, in the need to watch all five movies in one sitting.
Movies in the Franchise: Manhunter (1986), Silence of the lambs (1991), Hannibal (2001), Red Dragon (2002), and Hannibal Rising (2007).
"I drink your blood, I eat your flesh" 
The Ring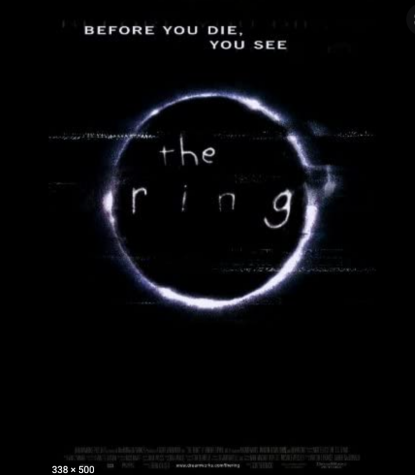 These movies revolve around video, television, and possession. It is basically a game of possessed telephone, for lack of better words, the plot of these movies is pretty simple, you watch the video, you see the ring, and then… you die. Now if that doesn't scare you, just wait until the girl comes out the screen chanting a demonic seance. If you want a good scare, check out these movies on Tubi. 
Movies in the Franchise: The Ring (1998) and Ring 2 (1999)
"I think before you die you see the ring¨
A Nightmare on Elm Street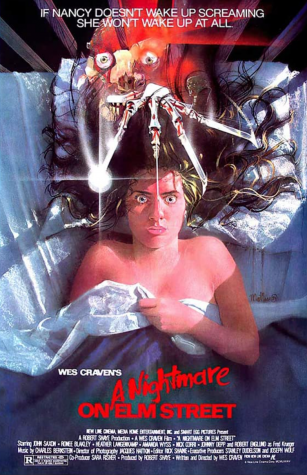 You won't have to worry about nightmares after this movie because you won't be sleeping again. The chants stay in your mind. Nightmare on Elm Street is about a killer with a burnt face and knife hands. When you think it just can't get worse, he also haunts teenagers' dreams. If he kills you in your dream, you also die in reality. While you can watch the movies in order, it is not needed, they are available on Hulu. 
Movies in the Franchise: A Nightmare on Elm Street (1984), A Nightmare on Elm Street 4: The Dream Master (1988), Freddy's Dead: The Final Nightmare (1991), and Wes Craven's New Nightmare (1994).
"One, two, Freddy's coming for you. Three, four, better lock your door. Five, six, grab your crucifix. Seven, eight, better stay up late. Nine, ten, never sleep again." 
Friday the 13th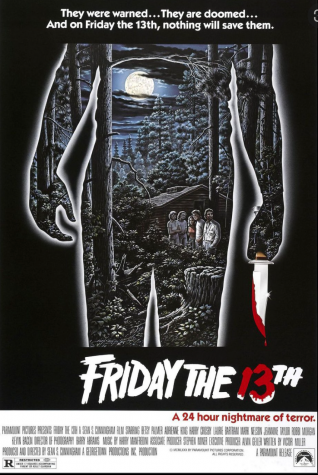 Camp Cyrstal Lake killer Jason, is the definition of Halloween. These movies embody the spirit of the spooky season, blood, guts, and gore…what more could you ask for? Wait there's more… as if the adventures of Jason weren't enough, the movie's creator decided to bring together Elm Streets' biggest nightmare, Freddy Kruger, which marked the scarest beef in history, Freddy vs Jason. Check out HBO Max to see these thrilling movies. 
Movies in the Franchise: Friday the 13th (1980), Friday the 13th, Part II (1981), Friday the 13th Part III (1982), Freddy vs. Jason (2003), and Friday the 13th (2009)
"Kill her mommy, KILL HER"
Candyman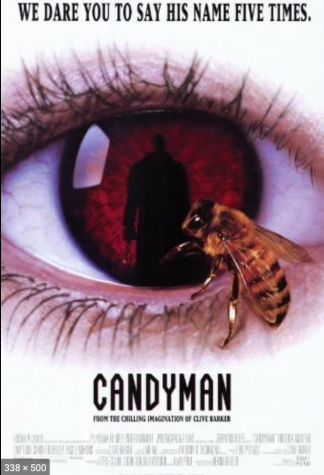 Creepy is the best word to describe these movies. Who would have thought that candy would scare someone into the next dimension? These movies are not scary, they are downright weird, say his name five times, in front of a mirror and he appears, then you die. Oh and if you already have a fear of bugs these movies will make that ten times worse (speaking from personal experience). You can check these out on Peacock Tv or HBO Max.
Movies in the Franchise: Candyman (1992), Candyman Remake (2021).
"Candyman, Candyman, Candyman, Candyman…Candyman" 
Halloween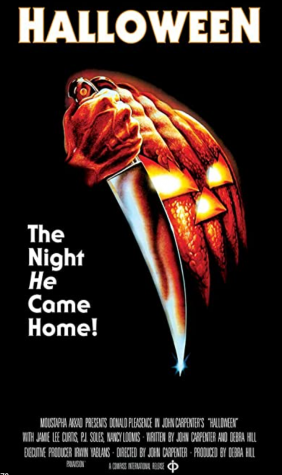 If you think little kids aren't scary, you can't be more wrong. In Halloween, a six-year-old boy gruesomely murders his sister. He is sentenced to prison for years, but on Halloween, he makes an escape and he is not happy. Make sure you bring a friend to hide behind if you aren't a fan of blood. Micheal doesn't have a preference, he kills who he wants and when he wants, therefore you do not need to watch these movies in order. You can watch them On Amazon Prime Video for $3.99
Movies in the Franchise: Halloween (1978), Halloween II (1981), Halloween III: Season of the Witch (1982), Halloween 4: The return of Micheal Myers (1988), Halloween 5: The Revenge of Michael Myers (1989), Halloween: The Curse of Micheal Myers (1995), Halloween H20: 20 years later (1998), and Halloween: Resurrection (2002).
"Death has come to your little town, sheriff."
Saw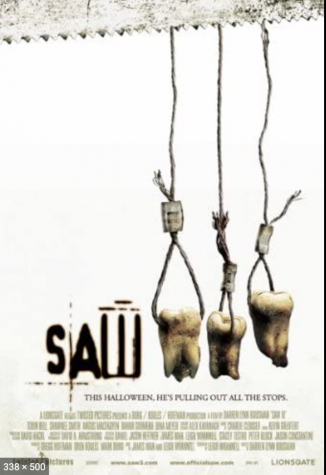 I would not recommend eating while watching Saw. Not only is there blood, but there are moldy floors, broken bones, and poison. The Saw movies are pure torture, not only for the characters but for your stomach as well. The Saw movies show how far people will go to survive. The mysterious killer Jigsaw captures citizens and puts them into traps, with a faint chance of survival. You never know who will pull through. You can watch these movies in whatever order you want, at your own risk.  Check them out on Peacock Tv or HBO Max
Movies in this Franchise: Saw (2004), Saw II (2005), Saw III (2006), Saw IV (2007), Saw V (2008), Saw VI (2009), Saw 3D (2010), Jigsaw (2017), and Spiral: From the Book Of Saw (2021).
"When faced with death, who should live versus who live are two entirely separate things."
Scream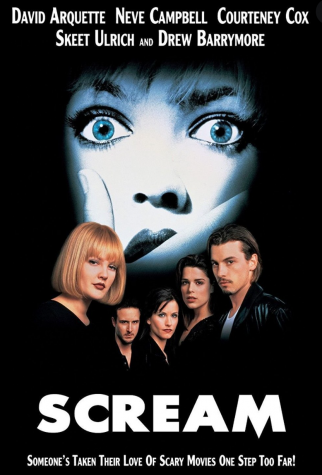 If Halloween could have an archetype, it would be the scream movies. Not only are they thrilling, but they also make you want to jump in the screen to yell at each character. The scream movies are the type of films that make you frustrated while watching because it seems as if each character gets dumber as the killer gets closer. You can find these classics on HBO Max or Amazon Prime Video. 
Movies in the Franchise: Scream (1996), Scream 2 (1997), Scream 3 (2000), and Scream 4 (2011).
"Now Sid, don't you blame the movies. Movies don't create psychos. Movies make psychos more creative!"
Final Destination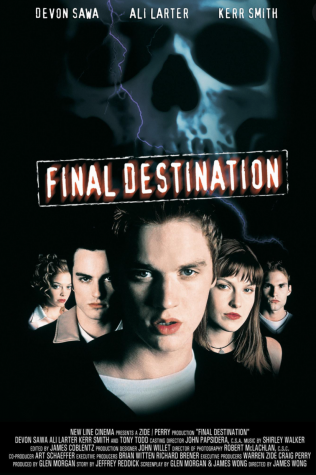 If you have a weak stomach, Final Destination is not for you. These movies are comprised of every unconventional way a person can die, whether it is from a tanning bed to a garage door. The franchise is not scary per se, but it is very gory, weird, and sometimes downright creepy. If you want to check these movies out, hop on Netflix or HBO Max. 
Movies in the Franchise: Final Destination (2000), Final Destination 2 (2003), Final Destination 3 (2006), Final Destination 4 (2009), and Final Destination 5 (2011).
"You can't cheat death" 
Childs Play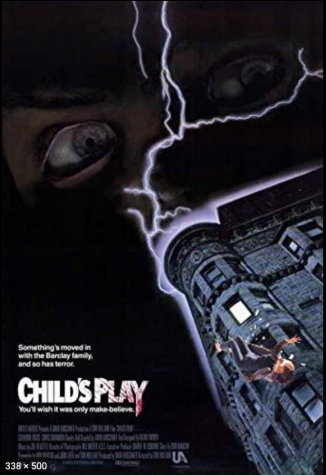 It's all fun and games to make fun of someone who can't reach the top shelf until they turn around and kill you. In Childs Play, a serial killer sends his soul into a Chucky doll before he gets killed. The doll is then sold to a single mother and her son. At first, the boy loves his new friend, until things turn violent. It is recommended to watch the movies in order, but not needed. You can watch these movies on Amazon Prime for $3.99
Movies in the Franchise: Child's Play (1988), Bride of Chucky (1998), Seed of Chucky (2004), Curse of Chucky (2013)
" Hi, I'm Chucky wanna play?!?"