Teen Gun Violence in the DMV, an Interactive Map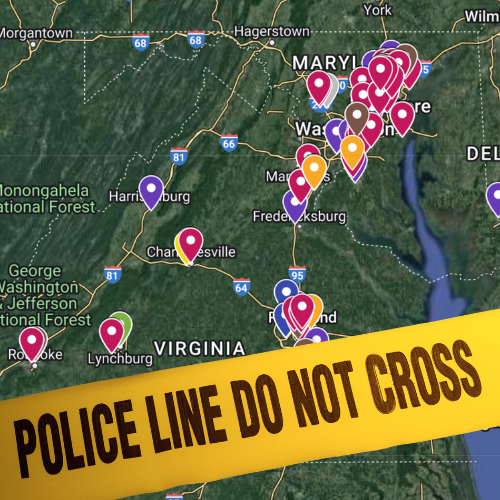 Terranie Bennet and Alexis Grimes
May 18, 2023
On April 7,  Stafford police officials stated that two 17-year-old boys were found hiding in a shed in the Park Ridge neighborhood after a 15-year-old was shot in the back. Police reported finding three guns in the woods near the incident. They arrested the two 17-year-old boys who are being held at the Rappahannock juvenile center, one charged with Aggravated Malicious Wounding and use of a firearm during commission of a felony. The other was charged with possession of a firearm by a minor, and grand larceny of a firearm. 
About a week later, 18-year-old Jasiah Smith was shot in Bragg Hill. The alleged shooters, 19-year-old Aaron Randolph Carter, and a 16-year-old, were on the run for about three weeks before they were captured in Maryland on April 20.
Between 2019 and 2021, there was a 50% increase in gun deaths for American teens and children. 
As of April 26, 2023, there have been 153 teen-involved shootings in the DMV Area.
Data has been compiled by the Gun Violence Archive.
Map Key:
Victim- Orange
Suspect- Blue
Assassination Attempt- Pink
Homicide- Purple
Armed Robbery- Dark Blue
Drive-by- Brown
Mass Shooting- Blueish Green
Domestic Violence- Orange
Accidental- Light Green
Shootout- Gray
Drug Deal- Yellow
Suicide- Black
**To see the type of shooting, un-highlight the suspect and victim layer.
***Key is at top left corner of map.