Ali DiClemente: The Journey of Being a Student-Athlete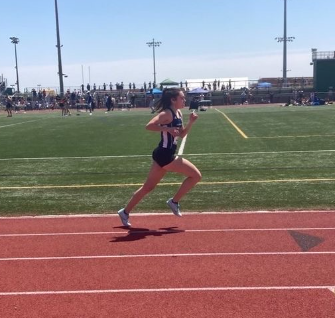 Student-athletes are faced with critical time management decisions on the daily. Having to choose between studying for their upcoming exam or conditioning for their next race, hard work and dedication are crucial parts of success. However, not everybody is able to manage it as well as Ali DiClemente ('22).
Four-year cross country and track runner, Ali DiClemente, has always set the standard for victory. After placing third at regionals this year, leading her team to states both junior and senior year, while keeping up with academics, Ali has earned the title of the most influential female athlete of the fall.
"In one word, I would say Ali is very motivated, she always wants to go further, do more, and that's part of the reason why she's been so successful. She's never satisfied and believes she can accomplish more," said her teammate, Cameron Sidebotham ('24).
Ali talks about how she's able to accomplish her goals without losing motivation, as she feels it's a common struggle among many athletes. "I write weekly goals to make sure I stay on task for what I want to accomplish each week and that has definitely helped me improve," said DiClemente.
"Time management is definitely a skill I've learned over the past four years. With multiple AP classes and running so much, it could definitely be difficult to balance it all at times." Though with a record like Ali's, some things had to be given up in order to reach her performance goals.
"After my freshman year, I had to give up soccer. I had been playing soccer since I was a little kid and I loved it. Ultimately, I decided to quit soccer, and I was able to become a much better runner when I was solely focused on running." said DiClemente.
However, mental setbacks aren't the only difficulties faced, as physical injuries take their toll on many runners as well.
A few weeks into her junior year cross country season, Ali experienced a severe stress reaction in her shins. "I had to take off a lot of time and it took me a while to get back in shape, but my teammates and coaches definitely helped a lot," she said. " I had to find the right balance where I was getting enough sleep, eating right, and doing the little things to make sure I wouldn't worsen my injury." 
Pushing through and continuing to train, Ali was able to run at outdoor states later that year.
Ali can always be found providing leadership to the team and setting a good example for all her peers. "She's definitely a big part of the reason why everyone has improved so much. Especially the girls. They really look up to her and she makes sure it's a real team," said Steven Niese ('25).