Marvelous to Mundane: The Many Marvel Projects of 2022
This last year has brought more hours of Marvel Cinematic Universe content to the plate than any before it. Closing off at eight projects totaling 20 hours and 25 minutes of superhero content in the year, there was more to watch than many would care to consume. This comprehensive list evaluates everything that has come out in the year and can hopefully help you find what you need to watch to prepare for the coming year of Marvel.
8. Thor: Love and Thunder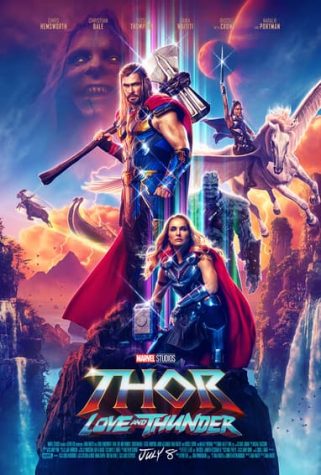 Synopsis
"The film finds Thor on a journey unlike anything he's ever faced — a quest for inner peace. But his retirement is interrupted by a galactic killer known as Gorr the God Butcher, who seeks the extinction of the gods. To combat the threat, Thor enlists the help of King Valkyrie, Korg, and ex-girlfriend Jane Foster, who — to Thor's surprise — inexplicably wields his magical hammer, Mjølnir, as the Mighty Thor. Together, they embark upon a harrowing cosmic adventure to uncover the mystery of the God Butcher's vengeance and stop him before it's too late."
Details
At an hour forty-three, Thor: Love and Thunder received 64% on the Tomatometer, but this jumped to 77% in audience ratings. While I enjoyed my initial viewing, my personal score has since settled in at around 65%. 
Personal Review
For years I have praised Taika Waititi's unmatched ability to balance comedy and tragedy in his projects, with Hunt for the Wilderpeople being one of my favorite films of all time, but for whatever reason, he fumbled this ball. Love and Thunder possesses a sincere goofiness and plays around with its characters a lot, but in the end, that's all it adds up to. Playtime. Dramatic moments are sparse and short-lived. It doesn't respect many of the concepts it introduces to the universe and exchanges concept development and character for mild wit and back-and-forth quips that don't add anything to the characters or world. For what it's worth, the limited screen time we got with Christian Bale's Gorr the God Butcher was fantastic.
7. Doctor Strange in the Multiverse of Madness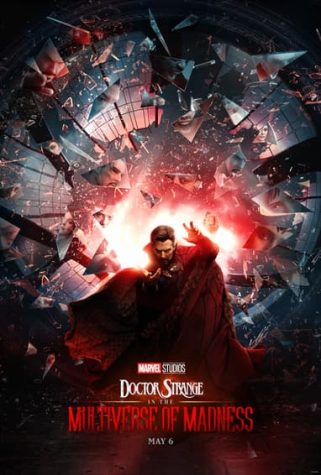 Synopsis
"To restore a world where everything is changing, Strange seeks help from his ally Wong, the Sorcerer Supreme, and the Avengers' most powerful Scarlet Witch, Wanda. But a terrible threat looms over humanity and the entire universe that no longer can be done by their power alone. Even more surprising, the greatest threat in the universe looks exactly like Doctor Strange."
Details
Weighing in at two hours and six minutes, Multiverse of Madness conjured 74% on the Tomatometer and 85% from audiences. I would have to knock this down to a 70% for my personal rating.
Personal Review
Upon its release, I quite enjoyed Multiverse. Suffice it to say, my rewatch yielded significantly less enjoyment. Most characters felt very one-dimensional and out-of-character for most of the runtime. This film takes a drastically different tone from the good Doctor's first film, a factor I took issue with, but many enjoyed. The worldbuilding introduced herein seems rushed and not entirely thought out, but it will doubtlessly have huge impacts on the future of the Marvel Cinematic Universe (or should I say Multiverse now?). There are some scenes that stand out as love letters to cheesy comic-book logic, and disappointingly few horror sequences for "Marvel's first horror movie."
6. Black Panther: Wakanda Forever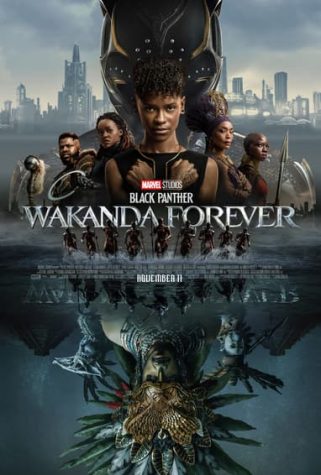 Synopsis
"In Marvel Studios' Black Panther: Wakanda Forever, Queen Ramonda, Shuri, M'Baku, Okoye and the Dora Milaje, fight to protect their nation from intervening world powers in the wake of King T'Challa's death. As the Wakandans strive to embrace their next chapter, the heroes must band together with the help of War Dog Nakia and Everett Ross and forge a new path for the kingdom of Wakanda."
Details
With the Tomatometer diving down to 84% and the audience score leaping up to 94%, the two-hour and forty-one-minute Wakanda Forever is the highest-ranked Marvel film of 2022. I'd rank Wakanda Forever at only about 90%, crowning it my favorite Marvel film of 2022.
Personal Review
The highs were very high and the lows weren't too low. The core cast knocks it out of the park, especially Letitia Wright as Shuri and Angela Bassett as Queen Ramonda. The devastating loss of Chadwick Boseman is handled tactfully and respectfully as a legacy that runs through the entire film. My biggest complaint would have to be Talokan (Atlantis in the comics). Side-by-side with all the incredible immersive world-building surrounding Wakanda, Talokan feels a bit more like a first draft than a finished product. Along those same lines, Namor's motives and everything leading up to the Wakanda-Talokan battle felt a little bit contrived. In any case, the conclusion and mid-credits scene will doubtless let you leave with a tearful smile on your face.
5. She-Hulk: Attorney at Law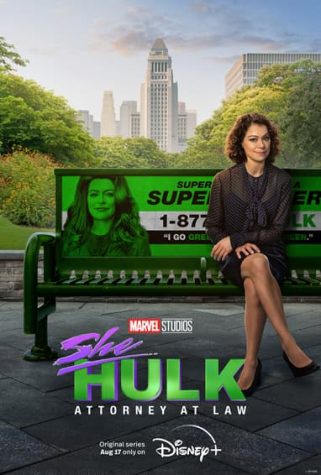 Synopsis
"She-Hulk: Attorney at Law follows Jennifer Walters as she navigates the complicated life of a single, 30-something attorney who also happens to be a green 6-foot-7-inch superpowered hulk."
Details
At three hours and three minutes, this radioactive superhero legal comedy was anything but a smash hit, scoring 33% with audiences, but leaping to 85% on the Tomatometer. After careful deliberation, the one-man jury of me has sentenced She-Hulk to a 70%.
Personal Review
I've got lukewarm feelings toward this show. I love She-Hulk in comics, and on paper, this show should be a smash hit in my lawbook, but something was just a little bit off. The comedy aspect of the show was hit-or-miss for me (I realize this is subjective), and some of Jennifer Walters' characterization was a little off, with her mission to find confidence feeling more tacked on than being a through-line of the show. The case-of-the-week format of the show was enjoyable and all of the shameless displays of the Marvel earth as an interconnected world were very nice, and much needed at this point.
4. Moon Knight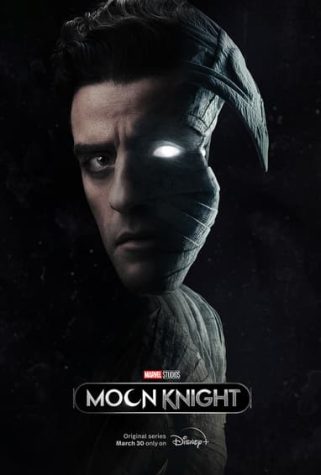 Synopsis
"The series follows Steven Grant, a mild-mannered gift-shop employee, who becomes plagued with blackouts and memories of another life. Steven discovers he has dissociative identity disorder and shares a body with mercenary Marc Spector. As Steven/Marc's enemies converge upon them, they must navigate their complex identities while thrust into a deadly mystery among the powerful gods of Egypt."
Details
As audiences wax to an 89% rating, critic scores wane to 86%. The four-hour, eleven-minute runtime brings my rating of Moon Knight to 85%, knighting it as my favorite Marvel show of 2022.
Personal Review
Most of Moon Knight is nothing short of breathtaking. The mind-bending delirium of psychosis and spiritual possession is on full display as this show shines its brightest as a supernatural and psychological thriller. With a shattering performance by Oscar Isaac with the backdrop of some incredible visuals and a soundtrack worthy of Hathor, you're in for a treat. The only complaint I can make is pretty specific to me and other comic book fans who were fans of the character before his onscreen debut. Many of the most interesting aspects of the character and his history were changed in unnecessary ways that many fans feel limited the fun to be had with the show.
3. The Guardians of the Galaxy Holliday Special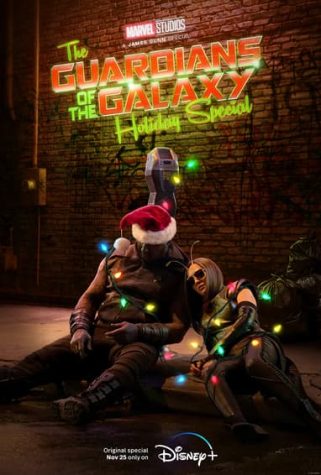 Synopsis
"It's time to deck the galaxy! Lights, presents, trees, snowflakes, candy canes, and… Kevin Bacon? In The Guardians of the Galaxy Holliday Special, the Guardians, who are on a mission to make Christmas unforgettable for Quill, head to Earth in search of the perfect present."
Details
Forty-two minutes wrapped in an 82% audience score and a Tomatometer score of 92% as the bow on top. Half human, half Celestial, and 90% for my personal rating.
Personal Review
The Holliday Special feels like James Gunn's baby. If you like any of his other works, this one is sweeter than a sugarplum fairy. Dave Bautista and Pom Klementieff's characters share fantastic chemistry, essentially playing a pair of super-powered, alien, adult children. Frankly, I can't entirely explain why it works. It's just forty minutes of unadulterated, child-like fun. It certainly made my Christmas a little merrier and my holidays a little happier. Pure-hearted holiday fun with the characters we love.
2. Werewolf by Night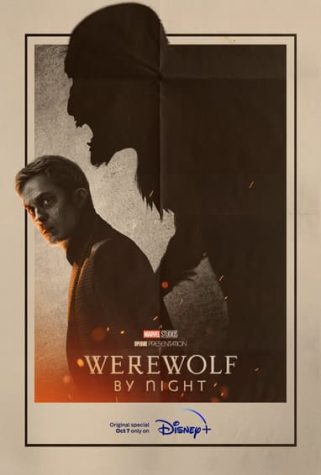 Synopsis
"On a dark and somber night, a secret cabal of monster hunters emerge from the shadows and gather at the foreboding Bloodstone Temple following the death of their leader. In a strange and macabre memorial to the leader's life, the attendees are thrust into a mysterious and deadly competition for a powerful relic—a hunt that will ultimately bring them face to face with a dangerous monster."
Details
At only fifty-three minutes, Marvel's first Special Feature earned 90% from both audience and critics, but 95% in my book. Yep, that means this is up there with the big dogs as my number-one ranked Marvel project of 2022, and that's no lie-canthrope (I'm so sorry). A must-watch for anyone who enjoys a good time.
Personal Review
This short feature knows what it is, knows what it wants, and kills the execution. A cheesy, horrifying, and frighteningly loveable homage to the black-and-white Hitchcockian-pulp-horror movies of yore. This well-paced journey into mystery, suspense, comedy, and a few legitimately effective horror sequences entirely breaks out of the cage that is the "Marvel formula" and treads new ground, not just in the MCU, but in film in general. The direction and camerawork of Michael Giacchino combined with the short's enchanting score and performances build a truly, uniquely delectable viewing experience.
1. Ms. Marvel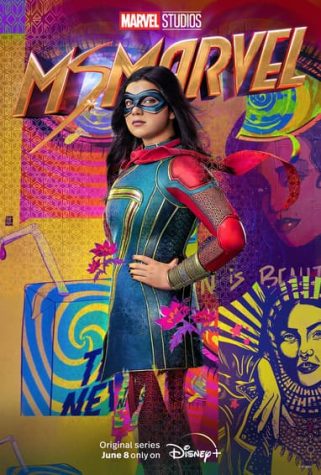 Synopsis
"Marvel Studios' Ms. Marvel is a new, original series that introduces Kamala Khan, a Muslim American teenager growing up in Jersey City. An avid gamer and a voracious fan-fiction scribe, Kamala is a Super Hero mega-fan with an oversized imagination—particularly when it comes to Captain Marvel. Yet Kamala feels like she doesn't fit in at school and sometimes even at home—that is until she gets superpowers like the heroes she's always looked up to. Life gets better with superpowers, right?"
Details
Totaling two hours and six minutes, Ms. Marvel scored 98% on Rotten Tomatoes' Tomatometer with some improvement moving to 80% in Audience Score. I am saddened to give Ms. Marvel such a low ranking on this list, with a personal rating of 75%. 
Personal Review
Ms. Marvel (Kamala Khan) is one of my favorite characters in Marvel Comics and I had high hopes for what this show could bring to the table. Iman Vellani is simply delightful as Kamala Khan, and the show shines its brightest in the personal moments it gives to Kamala, her family, and her friends. Sadly, however, this gets quite lost after the first few episodes of the series under convoluted and unnecessary family histories as well as two groups of villains that both fall completely flat for me for a myriad of reasons.