Outfit Of The Week 2/21
Megan Runzi ('20) is my choice for this week's outfit of the week. Megan doesn't have a definite style that she sticks to but usually changes things up. Some days she'll wear jeans and a big sweatshirts because she chose to have a lazy day. Today she chose to keep it simple but dressed nicer.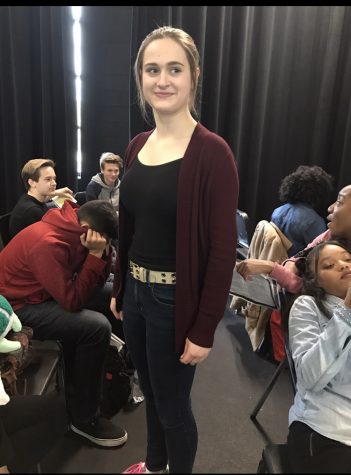 Megan's outfit today consists of skinny jeans, a white belt, a tight black cami, and a burgundy cardigan. The outfit is simple and affordable; everything ties together and creates a nice outfit that's not to dressy. Megan's choice to switch off dressing comfortably most days and every once in awhile dress nice reflects my own style.
I love the pairing she chose, and I would wear something similar to what she has on. I also enjoy the colors that she chose: dark colors compliment her skin tone and hair color. She knows how to pick out colors that go best with her skin tone and in fashion that can be a hard thing to achieve.
Like myself, Megan got most of her outfit from more affordable places instead of name brand stores. Her cami came in a 2 pack from Costco for $15, her cardigan is from TJMaxx for $12, and her jeans are from American Eagle Outfitters for $25.