A Short List for Short Dresses: a list of online sources for homecoming dresses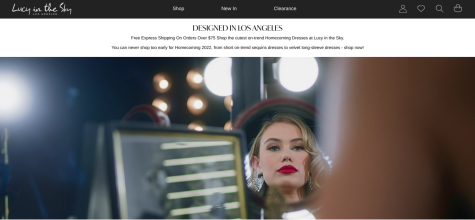 Lucy in The Sky 
Pros: The quality is decent, and the prices vary to under $50. A strong option if you're looking for solid colored or sequin dresses, the styles are also more up-to-date and recent as well. 
Cons: In regard to the return policy, dresses can only be returned for store credit, customer service is weak, the fit/ size chart tends to be inaccurate (runs small, so size up), and they only supply limited sizes (XXS-XL) but the bigger the size, the more likely it is to be out of stock. Many reviews have also claimed that the dress either came in a week or month late. 
"The dress came way before then I thought I would, in like a week, but it was really small. The quality was alright but the fabric was kind of thin and when I wore it was slightly uncomfortable because I could feel the sparkles from the inside." Priscilla Sanchez ('23) said.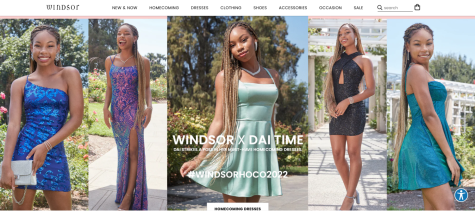 Windsor
 Pros: The prices tend to be on the inexpensive side, including a variety of styles and colors, anything can be returned within 14-30 days depending on purchase with a most likely full refund, good if you're looking for ruched dresses, styles can be basic though. 
Cons: Sizing could be more inclusive (XXS-XL.) 
"The in-store selection was weak and they didn't have many homecoming dresses. However when I ordered online my dress was a little off size wise so I would advise sizing up, but the color was so pretty and the quality was really good for the price." Nessa Sanchez ('25) stated.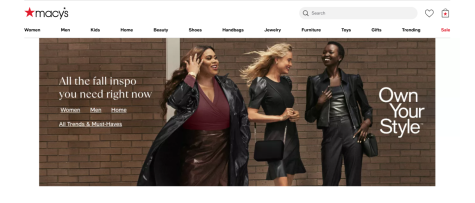 Macy's
Pros: Inclusive size range, dependable option if you're looking for simple dresses, better if you're looking for in-store options, sustainable quality (which is reflected in the price.)
Cons: On the pricier side, dress styles are slightly outdated, and the dresses tend to run short so if you're on the taller side you may need to size up (especially with heels.) 
"The actual shopping experience was okay, but most of the dresses were pretty tacky. The quality of the dress I bought was good, but it was like the only dress that didn't have glitter falling off of it." Nina Cottoner ('24) said.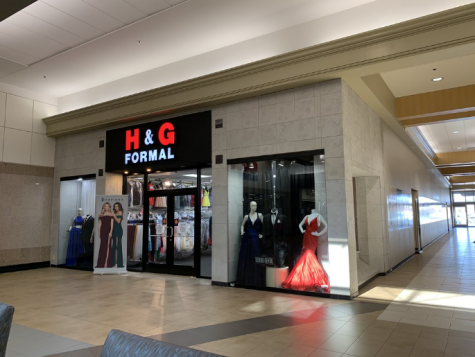 H&G Formal
Pros: Locally owned (Spotsylvania Town Center), styles lack originality, however they are designer dresses, dresses may be better for prom or other formal occasions.
Cons: Can be extremely pricey ($200-300), the store is smaller and stuffy, the lighting is harsh and it isn't flattering. 
"My experience was really good, the owner was very kind and made sure I was getting something that I liked, not anyone else." Paige Hunter ('26) said.

Resale companies such as: ThredUp, Depop, Poshmark, may not be worth your time, as the dress styles are outdated, and for the price they're charging you might as well buy new. The newer dresses that may be more what people tend to look for based on recent trends, are slim to few and when they are found are extremely overpriced (Poshmark and Depop.) 
However, on ThredUp the size charts are not always accurate and the pictures can be deceiving. "When I ordered from ThredUp my dress came super fast but it didn't look anything like the picture and the fit was awkward. I couldn't return my dress either and I was really disappointed." Hannah Yosef ('25) said about the resale companies.